Thursday, April 30, 2009
For this time, I've prepare 4 Famous Movie Screensaver. Download and install it in your computer. And see your favorite movie wallpaper running when you left your keyboard un-touch.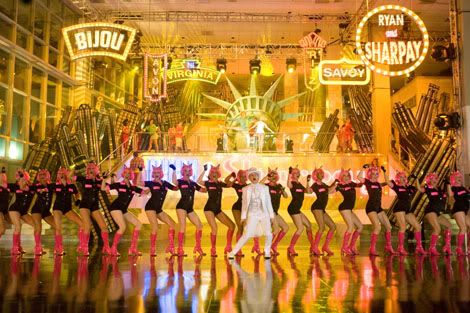 High School Musical 3: Senior Year continues the ongoing tune-filled love story between basketball player Troy Bolton (Zac Efron) and brainy beauty Gabriella Montez (Vanessa Anne Hudgens). As they head toward high-school graduation, the couple realizes that they'll be separated when they head to different colleges in the fall, so they join with their friends to produce a spring musical that will help them express their hopes and fears about the future. Perry Seibert, All Movie Guide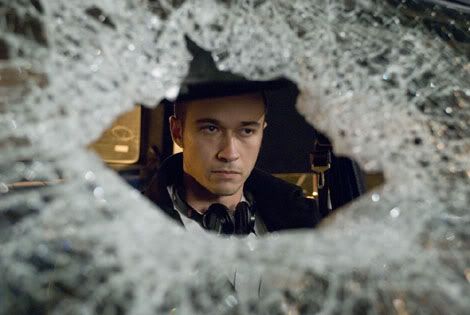 A suburban couple returning to their semi-secluded house after attending a wedding finds their lives suddenly thrown into chaos with the arrival of three malevolent, masked strangers in director Bryan Bertino's tense tale of survival.Liv Tyler and Scott Speedman star as the couple forced to resort to violence they never thought themselves capable of as they struggle for their lives, and model-turned-actress Gemma Ward continues her transition from the catwalk to the silver screen as one of the merciless masked invaders. Jason Buchanan, All Movie Guide
With just one year having passed after taking out Ra's Al Ghul's plan to have Gotham eliminated and the mysterious disappearance of Dr. Jonathan Crane AKA the Scarecrow, and after the city was nearly plundered with his toxins, Bruce Wayne and his vigilante alter-ego the Batman, continue the seemingly endless effort to bring order to Gotham, with the help of Lt. James Gordon and newly appointed District Attorney Harvey Dent. But a new threat has now emerged into the streets. The Dark Knight faces a rising psychopathic criminal called The Joker, whose eerie grin, laughter, and inhuman morality makes him as dangerous than what he has yet to unleash. It becomes an agenda to Batman to stop the mysterious Joker at all costs, knowing that both of them are in an opposite line. One has no method at all and seeks to see the world plunge into the fire he has yet to light. One represents the symbol of hope and uses his own shadow to bring the peace and order he has yet to accomplish doing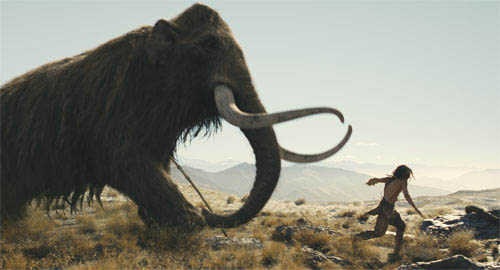 In a remote mountain tribe, the young hunter D'Leh (Steven Strait) has found his heart's passion -- the beautiful Evolet (Camilla Belle). But when a band of mysterious warlords raid his village and kidnap Evolet, D'Leh leads a small group of hunters to pursue the warlords to the end of the world to save her. As they venture into unknown lands for the first time, the group discovers there are civilizations beyond their own and that mankind's reach is far greater than they ever knew. At each encounter the group is joined by other tribes who have been attacked by the slave raiders, turning D'Leh's once small band into an army.

Driven by destiny, the unlikely warriors must battle prehistoric predators while braving the harshest elements. At their heroic journey's end, they uncover a lost civilization and learn their ultimate fate lies in an empire beyond imagination, where great pyramids reach into the skies.

Here they will take their stand against a tyrannical god who has brutally enslaved their own. And it is here that D'Leh finally comes to understand that he has been called to save not only Evolet but all of civilization.
cast:
Steven Strait, Camilla Belle, Cliff Curtis, Joel Virgel, Ben Badra, Mo Zainal, Nathanael Baring, Mona Hammond, Marco Khan, Reece Ritchie, Joel Fry, Omar Sharif